The Savoury Chipotle Salmon is mouth-watering, tender, smoky & perfectly spicy. But what makes this recipe next level is the combo of sides and unique ingredients that each bring a different flavour to the table. The roasted veggies give you a sweet crisp, the avocado provides you creamy fats, the quinoa salad is a delicious mix of bright peppers & zesty lime and the tortilla chips add a nice salty crunch. Last but not least, the cilantro sauce is divine, loaded with fresh herbs, it's so smooth, tasty, and filled with tummy-loving herbs. I've used this sauce with so many recipes and it never fails to please.
Bringing you a plate brimming with colours, flavours & tastes! Get cooking!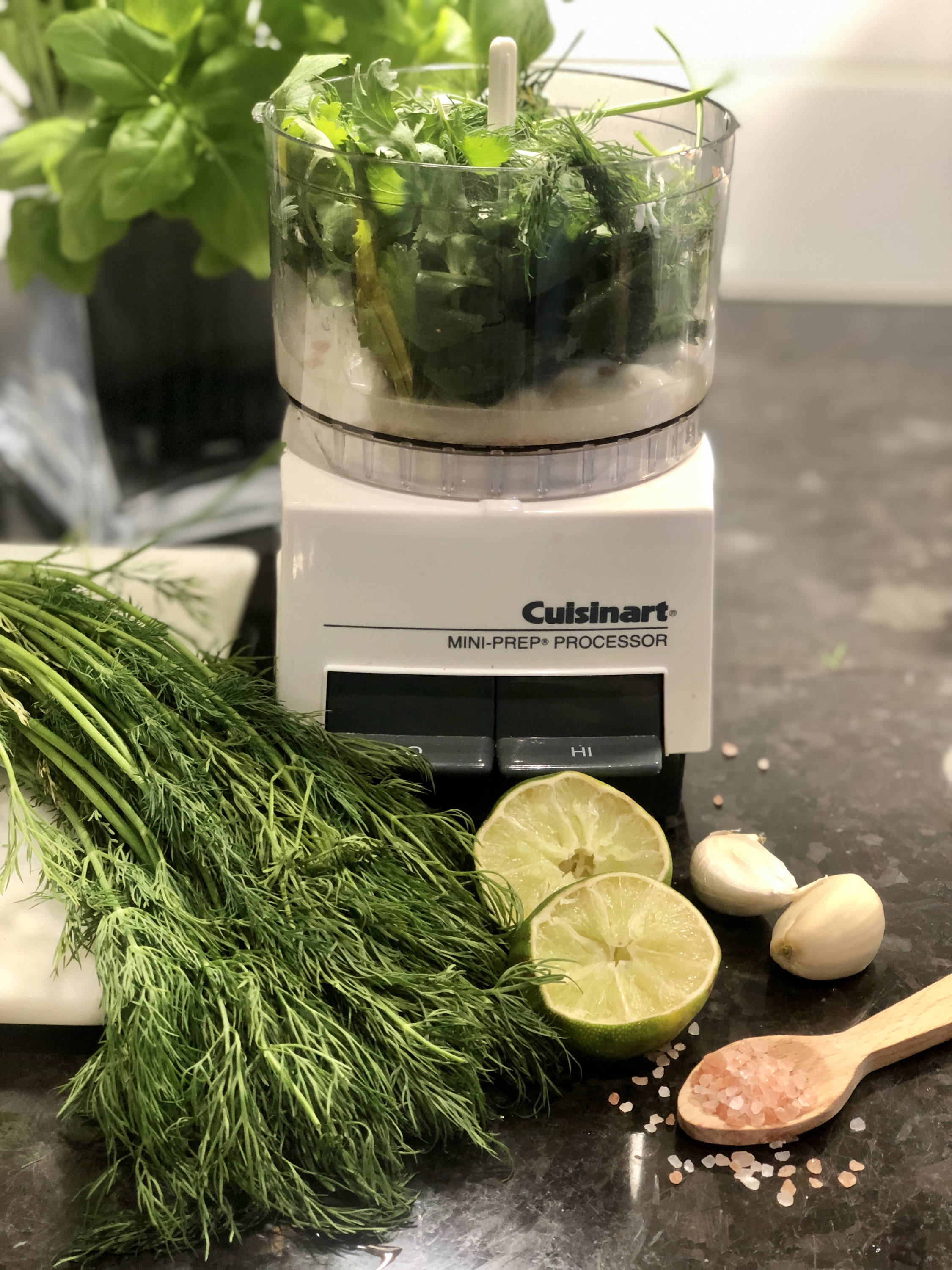 DIETARY INFO: High-protein and dairy-free if using plant-based yogurt.

Roasted Veggies: Preheat oven to 425F and line a baking sheet with parchment paper. Scatter the onions and evenly place sweet potato rounds, drizzle with olive oil. Add salt & pepper. Roast for about 20 minutes, until onions are crispy but not burnt.

Salmon Marinade: While veggies are roasting, in a bowl, mix together garlic, paprika, chili, salt & pepper, and 3-4 tablespoons of olive oil. Rub evenly over the salmon filet and set aside to marinate.

Quinoa: Cook quinoa in veggie broth, once cooled add in diced bell peppers and chopped parsley. Add salt & pepper to taste, drizzle with olive oil and freshly squeezed lime juice.

Salmon: After 20 minutes, remove veggies from the oven and push them to one side of the tray, flipping the sweet potatoes. Place the marinated salmon on the other side of the tray and return to oven for about 20 minutes.

Special Cilantro Sauce: While salmon is cooking, blend all cilantro sauce ingredients until smooth.


JK's Tips (For a pretty presentation)